We know what its like to be on the front line... We've been there!
About Us
Body Worn Video Systems UK is a supplier of the best value body-worn security cameras and accessories for, government, police and security providers around the world.
We are reliable professionals with over 18 years of experience in the security, parking, local government and custodial sectors.
Body Worn Video Systems UK are an established business, specializing in excellent value Body Worn Camera systems that capture evidence from a first person perspective. Our equipment has a proven and major impact on crime reduction, abuse against the wearer and the associated cost reductions both within the United Kingdom and around the world.
We are a trusted company, trading for over 10 years, in this rapidly evolving market with our office in Fife, selling our equipment to many countries worldwide. We attribute our success to the innovative quality of our products and the excellent service we provide to our customers.
We listen to our customers and work with them to address their needs through innovative solutions.
Products
We provide affordable, robust, user-friendly overt, body worn CCTV camera equipment and accessories that you can trust.
Body Worn Video cameras are used to capture vital evidence whenever users find themselves in a potentially violent or threatening situation. Body Cameras can diffuse situations as they alert offenders that their actions are being recorded and could be used in court against them. Footage can be used as evidence if the suspect is prosecuted and has been proven to increase the number of guilty pleas saving valuable time and money.
We are constantly adding to our range and improving our current products. We welcome your feedback.
We are an Official supplier of Klick Fast products from Peter Jones ILG, the UK's leading manufacturer
of professional carriage and protection systems.

We are also an Official supplier of Muvi products from Veho. Veho is a UK based manufacturer of lifestyle consumer electronics and has received global recognition for its fresh and energetic approach to product design and strong brand identity.
"We have over 300 Veho cameras in regular use by our front-line officers. They are helping us detect more crime, make officers, PCSOs and the community feel safer and, on regular occasions, discouraging Anti-Social Behaviour and Public Order issues from even starting. The cameras are easy to use and well received by officers and the public."
Inspector Hutchinson – Hertfordshire Constabulary

We supply the new body camera range from Transcend, a leading global brand of digital storage, multimedia and industrial products.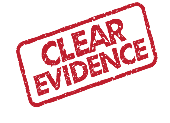 We are also a stockist for Clear Evidence, a supplier of approved CCTV management and evidence products.
Services
We aim to provide body worn video cameras and accessories to suit your needs and your organisations requirements.
We believe excellent customer service should come as standard and we aim for our company name to be synonymous both with quality equipment and outstanding client support.
If you need advice, or have any questions or queries about the products you see, or don't see, on our website please contact us about your needs and one of our friendly and knowledgeable customer services team will be happy to assist you. Similarly if you are looking for more than 4 of any one item or have bespoke ordering needs please let us know and we will do our best to accommodate you with custom pricing.

We use PayPal to process our transactions via credit / debit card or over the phone. PayPal one of the leading payment networks for online auction websites and other ecommerce sites, for the sale of goods and other services. We do not store card details nor do we share customer details with any 3rd parties.
How the cameras are used
Body Worn Cameras are used by a wide range of organisations such as police, prisons, customs & immigration, private security, local authorities and enforcement officers etc to name a few.
Body Worn Cameras help to reduce crime and the fear of crime by:
Acting as a robust deterrent.
Detecting crime.
Prosecuting more people efficiently: the footage is used as evidence in court.
Helping the user to identify suspects: video footage can be used in media appeals.
Resulting in users spending less time in court and on paperwork, and more time out on duty.
Aiding community / stakeholder engagement.
Recording abusive / violent behaviour.
Reducing the number of complaints.
Capturing quality evidence on the go.
Body Worn Video footage has been used to provide stronger evidence in court which, in turn, increases guilty pleas and helps secure stronger sentences.
In 2009, Renfrewshire became the first place in Scotland where both police and wardens to wear body-mounted CCTV cameras. In the first eight months of their use the body cameras secured more than 500 evidence files including incidents involving breach of the peace, drugs and offensive weapons, vandalism, graffiti, littering, dog fouling and licensing and road traffic offences. (Scroll down for more information...)
The main benefits of body worn video technology are;
Enhanced Staff Safety
· Reduced staff safety incidents (members of the public far less likely to behave in an abusive / aggressive manner if they know they are being recorded)
· Reduced physical harm / mental stress as a result of being involved in an incident
Time / Cost Savings (own agency and others)
· Reduced staff time preparing files / appearing in Court due to increase in guilty pleas (the unit records exactly what took place which provides compelling evidence as to people's behaviour / actions)
· Reduced cost to overall Justice system as a result of above
· Reduced time spent investigating complaints against staff (rather than having to interview / take statements from complainants, staff, witnesses etc from the outset, the video footage of the incident can be reviewed at the start of the investigation which may enable the complaint to be dealt with immediately)
Reduced Crime
· Numerous independent reviews into the use of body worn video have demonstrated significant reductions in crime / anti-social behavior.
· These reductions not only make communities safer, they also result in cost savings across a range of agencies (Police, Council, Justice, Health etc)
Reduced Complaints
· Members of the public are far less likely to make vexatious / untruthful complaints against staff if they know the interaction between them and the staff member is being recorded
Enhanced Staff Professionalism
· Staff aware their actions / language are also being recorded
Reduced Liability
· Assists in demonstrating your agencies commitment to taking all practical steps to provide a safe working environment.