Here at Body Worn Video systems UK we listened to your feedback for a camera that can meet your needs in the ever demanding and dynamic environments you work in.
In close partnership with our suppliers we came up with; The BWVS2 Pro Enforcement Camera is an upgraded version of the BWVS2 Pro body worn video cameras which combines elegant simplicity, modern design and a cost effective solution for all organisations.
Designed to offer all front line workers protection and reliable evidence, BWVS2 Pro can be worn around the neck, clipped to a pocket, radio loop, stab vest or Klick Fast dock for immediate activation whenever the need arises.
The BWVS2 Pro camera is essential for protection of Police Officers, Security Personnel, Lone Workers, Medical Staff, Stewards and anyone who may have to deal with potential acts of anti-social behaviour, violence or false accusations whilst carrying out their day to day duties.
The BWVS2 Pro provides a compact, user friendly solution with no wires or packs to hinder the wearer. Activated by a simple button press, the act of recording is visible to the wearer via a discreet LED light, audible warning and Tactile Vibration to confirm activation of Record or Stop.
All subjects being recorded are notified by an automatic audio warning.
All necessary accessories and software are provided with the BWVS2 Pro Body Camera for a complete, integrated solution with no hidden or on-going charges.
Single button action activation & deactivation

Up to 10 hours continuous recording time, 12 hour standby.

Full 16:9 widescreen Super HD colour recording at up to 60 frames per second

Optimised crystal clear sound quality

Wire free, self-contained unit

Save time, costs and protect your staff

Weather-proof

Up to 10 meters night vision

Pre and post Event Recording

GPS recording
64GB memory
1296P Super HD Resolution Video Quality (UPGRADED)
1296P Full HD Colour Video Recording up to 60 FPS
The BWVS2 Pro camera is a body worn high-definition video recorder for designed for the demands of law enforcement, and private security with super HD 1296P Recording. With its 140 degree angle lens it can capture more action. The BWVS2 Pro camera can record over 10 hours of video on a single charge and hold up to 12 hours of HD video on 64GB of memory. With the press of a single button, recording can start even if the camera is switched off.
The BWVS2 Pro camera has a 3 way indicator; Audible, visual and tactile vibration to confirm start/stop a recording and the recording features Camera ID, User ID and date/time watermark.
Pre/Post-event Recording (UPGRADED)
Capture events before your immersed in them
In pre-event standby mode, the camera is always on, recording to a memory buffer with a capacity of ten seconds. When the recorder is activated, the pre/post-event buffer is appended to the start of the recording. This provides capability for capturing incidents that started before you could push the "record" button.
32 Megapixel Camera (UPGRADED)
Photograph Evidence in Both Night Vision and Full Colour
Arriving at the scene of an accident or crime the BWVS2 Pro camera enables the officer to quickly snap Photo Images even while the unit is recording video in both night vision and full colour mode. The BWVS2 Pro camera features a 32 megapixel camera with a burst shot options of 3 or 5 photos. With the built-in memory of up to 64 GB the recorder can store thousands of high quality images instantly. Ideal for police, traffic wardens and civil enforcement officers.
Night Vision Recording
Night vision capability in both video and camera mode
The BWVS2 Pro features infrared LEDs for low-light and night time situations. The camera has a light sensor and activates the night vision automatically. There is also a button is located at the top of the unit making it easy to activate. Night vision can be toggled on or off with ease. Perfect for nightclub security who may be at a well-lit door and entering a darkened club. There is also a white LED torch built in to provide additional illumination.The BWVS2 Pro camera also allows the user to take photos while in night vision mode without loss of quality.
Audio / Voice Recorder
Record victim or witnesses statements, and first accounts or suspect interviews
The BWVS2 Pro also has a built in voice recording option for recording audio when no video is needed.
Instant Playback
2.0 Inch Colour LCD display
The BWVS2 Pro provide instant playback allowing the user to playback videos and images anytime on the 2 inch colour LCD display. Paused, rewind, and fast-forward the video at a maximum of 64X speed. With the screen capture function the user can pause the video and at the push of a button, save the image as a picture.
The screen is also protected by a Tuffscreen screen protector with gel core technology.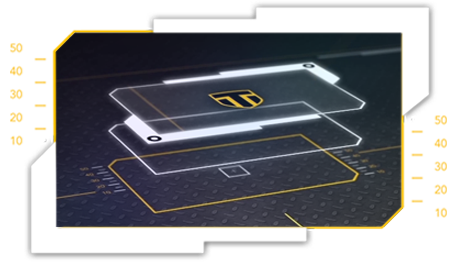 GPS Module
Add GPS data to your videos.
Track patrols and log location data with the GPS positioning module. Coordinates are displayed on playback via Google Maps and embeds the latitude and longitude as a watermark on the video.
The BWVS2 Pro camera can also be used as a remote speaker microphone for compatible two-way radios. The unit can be used with an external head camera to record the user's point of view.
Features
2304 x 1296p Super HD and up to 60 frames per second recording: exceeding Home Office recommendations.

16:9 widescreen, from the 140 degree wide angle lens: helps ensure intended subject is recorded.

32 megapixel still camera

Twin microphones, for greater audio quality.

Unique Camera ID, user ID and time/date watermark for each unit: better chain of evidence and asset management.

Admin only settings change and deletion: Cameras come pre-set, tailored to your requirements.

Password protection and event log.

2.0 inch TFT LCD display, no need to return to base to review footage.

Tuffscreen protector

Automatic night vision mode, ideal for low-light conditions.

User friendly: tactile, easy to operate with gloves and with no need to see it.

Automated evidence management: plug and go operation.

Evidential file tagging.

Multiple mounting options: Klick Fast stud, pocket clip, lanyard, stand alone.

Audio, visual and tactile indicators: clear device status.

Super small and lightweight: Only 175g (6.17oz) can be carried all day without noticing.

All in one unit: no external wires that could be safety or reliability hazard.

Ambarella Chipset and Solid state recording: no moving hard drives.

Suitable for all weather use.

High capacity battery pack, enough for a full 12 hr. shift.

Charged in under 4 hours.

One touch picture snap shot and recording.

USB / HDMI / AV / audio outputs

Built in internal memory, up to 64GB, no need to swap memory on the go

Pre and PostEvent Recording ensures you don't miss vital evidence.

Optional GPS positioning.

Optional external bullet camera

Supports PTT use as a two-way radio mic.